Japanese Tea Cups & Bowls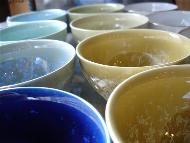 Whether one prefers a more elegant or more rural, country-like style; one cannot resist the charm of Japanese earthenware.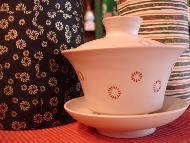 We offer tea cups and bowls from various parts of Japan. Be inspired by Japanese pottery!
The origins of Raku are closely connected to Zen Buddhism and the Chanoyu (Japanese tea ceremony). In the beginning, the cups are still porous and tend to 'sweat' a little. The fine floating particles in the tea eventually seal off the walls, and the unique Raku structure emerges even more strongly. WE HAVE A WIDE SELECTION OF HAND-MADE, PREMIUM BOWLS AND CUPS in OUR RAKU CERAMICS SECTION.